Working in Human Resources and my 10+ years in the sports industry, I have really seen the evolution of Diversity, Equity & Inclusion in professional sports. The recent uptick of DE&I in sports since 2020 has really brought what I like to a call movement to where owners & presidents have recognized the need for DE&I in their organization. We have seen a flux of teams hiring D&I executives to help strengthen and build out their DE&I comprehensive strategy. Below is my personal journey and experience on why DE&I is important and how I plan to make an impact in the sports industry for years to come in this space.
Getting your Foot in the Door
Let me first start that there are many ways to get your foot in the door into the professional sports business: applying online, nepotism from a family member or friends, high-level referral, college networking, former professional or college athlete, etc? Now the million-dollar question: Is the process fair, equitable, or inclusive?
"Every week and every day you're seeing changes happen in the world that hasn't happened in the past. This is not a moment. This is a movement."
I take pride that I didn't know anyone when I first landed my first internship in professional sports. I applied on TeamWork Online. It was my hard work, my previous internship experience, and luck on how I obtained that unpaid internship. As a black man, I didn't see too many interns in the sports industry who looked like me. I would always as other interns the simple question: How did you obtain your internship? I received answers across the board. Now DEI & HR professionals like myself are involved in the sourcing and recruiting process of internships to make sure we have an equitable process and have a great representation of interns from all backgrounds, gender, and race. Teams are now becoming more intentional on where they are sourcing from whether it is HBCUs or Women Affinity organizations to provide a wide net of applicants to hiring managers. Recruiting, interviewing, and sourcing is one-way DEI professionals are currently making an impact in the sports industry.
Business Case
"Sport has the power to change the world. It has the power to inspire. It has the power to unite people in a way that little else does. Sport can awaken hope where there was previously only despair. Sport speaks to people in a language they can understand." – Nelson Mandela
This quote resonates with the importance of sports and the impact that it can have on generations to come. DE&I is at the forefront when thinking of sports in general on the field and now is an important aspect off the field as well.
Here are 5 key reasons why I believe Diversity, Equity & Inclusion Matter:
Changing Population & Multicultural Markets – The Non-Hispanic White US population is diminishing. By 2040, the population in the three largest ethnic groups is projected to meet or exceed the population of Non-Hispanic Whites in the United States. The buying power of multicultural consumers is over 4 trillion with Latin—1.5 trillion, Black – 1.3 trillion, and Asian – 1 trillion.
Employee Engagement –Employee Resource Groups and Affinity Groups help foster a culture of inclusion and engagement which improves employee retention.
Innovation – A diverse and inclusive workforce drives a 59% increase in creativity, innovation & openness, and a 38% better assessment of consumer demand
Performance – Gender and ethnically diverse organizations outperform their peers by +25% and +36% respectively.
Brand – Consumers are more likely to support social causes and are more likely to buy a brand when they do. 71% of fans support teams and athletes who speak out on issues of social justice and racial equity – 2020 ESPN Survey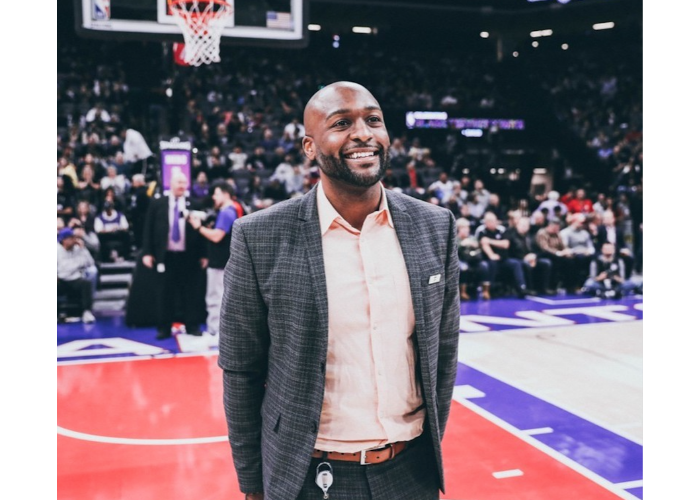 What's Next
I'm currently the Director of Diversity, Inclusion & Belonging for the Oakland Athletics. I'm their first person in this type of role. I've been tasked to partner across all levels of the organization in developing, implementing, and tracking progress against ongoing strategic initiatives that enrich the Oakland A's approach to Diversity, Equity & Inclusion.
MLB's mission for Diversity, Equity, and Inclusion is "to create and nurture a diverse and inclusive culture, on and off the field wherein the power of our collective creates meaningful impact for our people, our fans, and our communities."
Under my leadership this year, here at the Oakland A's we developed our own mission and vision to complement the work that MLB is doing and that makes sense for our community. Specifically, we believe that:
Diversity, Equity, and Inclusion are rooted in our organizational DNA. Our commitment to these values is unwavering – on and off the field. Together, we continue to build an inclusive, innovative, and dynamic culture that encourages, supports, and celebrates belonging and amplifies diverse voices.
As I mentioned before, DEI & HR professionals are starting to create an equitable recruiting process. Along with the recruiting process, there have been other ways I have facilitated positive impact throughout the organization whether it has been supporting or creating ERG groups, hosting monthly cultural employee events and town hall conversations, and facilitating DE&I training.
The importance of DE&I practices in the sports industry is unparalleled. I have experienced a noticeable uptick in questions, calls, and emails from my colleagues in the MLB and other leagues to discuss best practices. It has been overwhelmingly positive having great colleagues and conversations which have made my job much easier. I have a lot of great strategic resources and advocates.
This job has been rewarding and inspiring to me as I continue to help shape our organizational culture that embraces and understands the importance of DE&I work and the impact on our business. As an industry, I really feel like we are making an impact on society for change. Every week and every day you're seeing changes happen in the world that hasn't happened in the past. This is not a moment. This is a movement.
Kyle Ellington is the first Director of Diversity, Inclusion & Belonging for the Oakland A's. His role is to strengthen and build a comprehensive strategic strategy across all areas of the organization in the space of Diversity, Equity & Inclusion.
Kyle has 10 years of experience working in the sports and entertainment industry, most recently as the Director, Human Resources and Diversity & Inclusion for the Sacramento Kings. At the Sacramento Kings, he held the first D&I Title and implemented key D&I initiatives throughout the organization. He has additional sports HR experience working with the Atlanta Hawks, Atlanta Falcons, and Levy Restaurants at the Georgia Dome. Kyle holds a bachelor's degree in Management and a master's degree in Human Resources and Organizational Development from the University of Georgia.
In his time off, Kyle is an enthusiastic sneakerhead who enjoys playing golf and basketball, watching live sports, hiking, and traveling to experience new cultures and traditions. Kyle is a Mentor in theClubhouse and you can schedule a call with him here.