Some feel it has been brewing for many years, and some are certain that there was a specific moment in time in which the tide has shifted. They are both right. In 2021, the field of Diversity & Inclusion in sports is rapidly evolving, faster than it ever did. In fact, it is actually transforming the landscape of the sports industry in front of our eyes, and definitely for the better. But wait – what is Diversity & Inclusion anyway? And why is it important to sports organizations and sports professionals at all levels?
Let's Cover the Basics
Diversity is a fact. People are different from one another and are coming from a variety of backgrounds, ages, nationalities, gender identities, races, ethnicities, religious beliefs, sexual orientations, marital status, etc. Thus, almost any group of people, in almost any setting, is diverse. Inclusion is the actions or practices of "providing equal access to opportunities and resources for people who might otherwise be excluded or marginalized" (Oxford Dictionary, 2021).
The results of inclusive practices are feelings of belonging. And sports have always been a refuge for those who were marginalized in society – a unifying environment, where all can feel they belong. Moreover, throughout history, positive changes that have started on the field, organically seeped into society: sports played an invaluable role in the fight for equality for women, people of color, LGBTQ, those who are differently abled, and others with marginalized identities.
So, what does that have to do with sports business? Beyond the notion that everyone deserves the same treatment and opportunities (a basic human right, which unfortunately, is still a far-fetched concept in too many places), today, awareness to blind spots and meaningful actions toward an inclusive culture in a sports organization are absolutely necessary.
The Bad News, the Good News
Alert: If you are dreaming of a career in sports, or at an early stage of your journey in the industry, the next few paragraphs might seem discouraging, as it depicts the sports industry as a space that can be toxic. But it does bear good news: the change is already here. D&I practices are turning the sports industry into a much healthier, more accessible space, with more opportunities for people of all backgrounds. Here's how and why:
For too long, on-pitch excellence or front-office success (particularly of men--white men) usually meant a 'free pass'. As long as you're winning or bringing home the bacon, the sports industry would look the other way from misogyny, harassments, or racism. Luckily, that is changing.
In the last few years, the industry has "miraculously" found its moral compass (to a degree – there is still much work to be done), and the behaviors described above are finally met with some accountability. For many, the exact moment of awakening was the horrendous murder of George Floyd, although the shift we're witnessing extends to many other foul norms, and is not exclusive to combating systemic racism or police brutality only. Suddenly, we are witnessing an unprecedented rise in activism from athletes and sports organizations, which encompasses so much more than the traditional community involvement, and spreads to wide protesting and outspoken advocacy.
"This does not mean one must become an expert. But it does mean that we each have to do our part. Whether you are a student, an intern, or already working in sports, be proactive in developing a basic understanding of these issues."
In the last two years alone, we have seen an MLB GM getting fired for lewd behavior; the Tokyo Olympics Chief resign over sexist remarks; major backlash toward pro and college football teams for hiring coaches with a record of racism or domestic violence; NFL and MLB franchises abandoning their own derogatory names, logos and mascots; gay athletes coming out publicly. The list goes on to include past-due changes to hiring practices, increase in opportunities for diverse candidates, a more balanced representation on TV and in front offices, and many women breaking the glass ceiling in leadership positions. 'Cancel Culture' to some, 'Accountability Culture' for most.
This positive shift has occurred since many sports organizations now understand that a focus on D&I is not only the right thing to do, but it is also their business best interest. The connectivity of fans and sponsors depend on it. Equally important, athletes and staff's morale, attitudes and even performance are directly tied to it as well. Further, society is evolving, demographics are changing, and the poor standards of yesteryears are no longer good enough for a generation that is more inclined to have difficult conversations, that is critical of the past, and that wants to align itself with positive values, rather than with social injustice. That dictates that sports organizations, who are uniquely positioned to influence communities and utilize their unifying powers, must not only adapt to the social changes, but to lead it.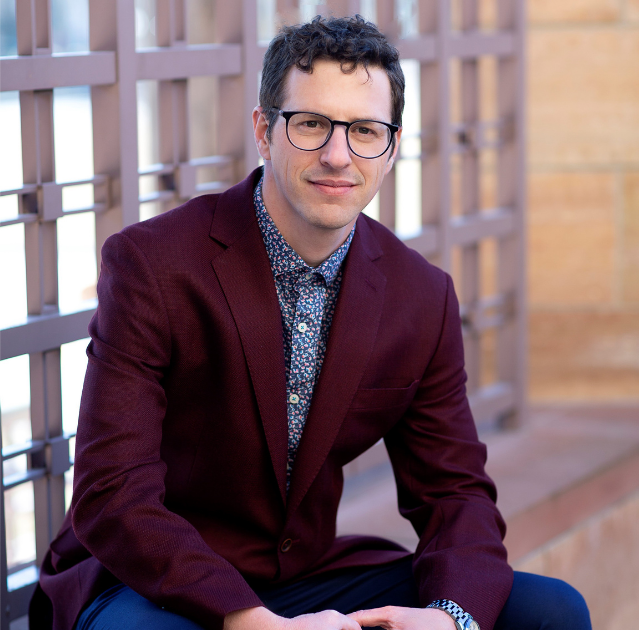 Shay Wallach has dedicated his work to being an advocate for D&I
Cool, I'm Up for Sports-For-Change. What Can I Do About It?
First, in the business setting, D&I is only one part of a wider field, which is Corporate Social Responsibility. The CSR umbrella can include community engagement, philanthropy, and other impactful social ventures, such as environmental sustainability for example. Those vary, and the focus of organizations is usually tied to the values of the community in which they reside. Many sports organizations are hiring purpose-driven professionals to enhance these efforts, but since we're being candid, let's put this on the table: CSR and D&I require investments and don't generate revenues (at least not directly). That means that these units in sports organizations are usually small and not heavily funded, so although the field is growing and today there are more related roles out there than ever, there are definitely more opportunities to break into the sports industry via revenue-generating fields (marketing, ticket sales, etc.).
"If you are benefiting from a certain privilege due to your gender, race, socioeconomic background, etc., acknowledge and own that. Make room for others. Amplify new voices."
If you are really passionate about social impact through sports, there are many certificates out there and various educational routes you can take toward becoming knowledgeable in the field. However, one does not have to be an expert, nor designated as a D&I specialist in order to engage in this field. As you begin your journey in the sports industry, it is a good idea to bring up your interest in D&I to your employer. Asking about the organizations' efforts in this space during your internship or when being interviewed demonstrates awareness and caring, and sports organizations value that in employees.
If you work/intern at an organization which does not focus on D&I, you can be bold and demonstrate leadership by initiating something yourself. It can be a conversation with a supervisor to explore potential efforts, a friendly discussion with peers on a related topic you care about, or stepping up to lead initiatives that will promote an inclusive culture (for example – start a book club, arrange a group-watch of a documentary during lunch break, or coordinate a team volunteering opportunity at the community). Interns/employees' strong engagement and leadership in this space are certainly of value for employers.
We All Need to Do Our Part
Okay, so you finally got your foot in the door at a sports organization and you don't exactly see yourself starting a book club? Not a problem. Obviously, not everyone is or should be a natural born inclusive leader, and not everyone is interested in acquiring D&I knowledge. Totally fair. There's nothing wrong with focusing on your role only and leave the D&I to the practitioners. But know this: those who resist or remain oblivious to the changes in the workplace (which occurs across industries), are going to be at a disadvantage. Is that fair? Let's break it down.
As the landscape changes, there are some new attributes that aspiring sports professionals are required to demonstrate in order to really thrive. Future leaders in sports, both privileged and marginalized ones, are going to be challenged with D&I topics in the workplace. They will meet this challenge in operations, sales, marketing, events, accounting or any other area. And if their new hires orientation with a new employer is going to be the first time they'll ever encounter notions such as privilege, microaggressions, allyship, underrepresentation, toxic masculinity, sexual harassment, gender-based violence, and many more, they will be underequipped in comparison to those who have engaged in these spaces before.
This does not mean one must become an expert. But it does mean that we each have to do our part. Whether you are a student, an intern, or already working in sports, be proactive in developing a basic understanding of these issues.
If you are benefiting from a certain privilege due to your gender, race, socioeconomic background, etc., acknowledge and own that. Make room for others. Amplify new voices. Listen to and learn from the experiences of those who are marginalized due to reasons out of their control, and find out ways to support them. Explore the notion of diversity as a major strength of a team/unit/organization, and find ways to reinforce inclusion in your sphere of influence. It can be as basic as word selection, or just general intentionality about it, but be sure you are part of the solution. We all can and need to be.
Shay Wallach (he/him). Shay Wallach is the Assistant Director of Inclusion at the NCAA. In his current role, he leads and contributes to the NCAA Office of Inclusion's internal and external efforts to promote, advocate for and educate on the necessity and benefits of Diversity, Equity and Inclusion (DEI). Wallach focuses on gender equity, LGBTQ, and international student-athletes, and helps plan and execute signature programs such as Sports for Change – Student Engagement Program, NCAA Inclusion Forum, NCAA Common Ground, Global Sports Mentoring Program, and many more. He is also a mentor in theClubhouse and you can schedule a call with him here.