Throughout my 17 years in the sports and entertainment industry, I have witnessed ideal ways to sell a successful Marketing Partnership in sports and I've also seen ways that are less than ideal. Growing up in New York and being a student-athlete, I remember my coaches telling me to listen, understand and create value for myself and what I do.
Sports Marketing Partnerships allow companies to promote directly to a primary target market, a captive audience, and allows them to stand out. When I think about how to sell a successful Marketing Partnership in sports, those same three words come to my mind: listening, understanding and value.
Listening
Take your time and listen to what your client is telling you. The most common reaction to listening to someone is to react. Listening enables you to acquire facts about how that company does business. Listening is the key to communicating and building your business as well. It will help you build and expand your relationship network. In this stage, you are trying to identify their objectives. The best way to achieve this is by asking the right questions and then letting the client answer them. Don't assume you know the answer, let them tell you.
"Challenge yourself in creating solutions for clients that will help drive their objectives."
Understanding
Take your time and understand where the client is coming from. Understanding what the client wants and how they want it, is the best way to deliver and give the client what they need. Understanding your client's business will ultimately lead to a positive return on their investment and their objectives. The client also needs to understand why spending money with you and your organization is going to help them achieve their business goals. Also, be flexible with your client. Understanding each aspect of their business allows for a more meaningful relationship.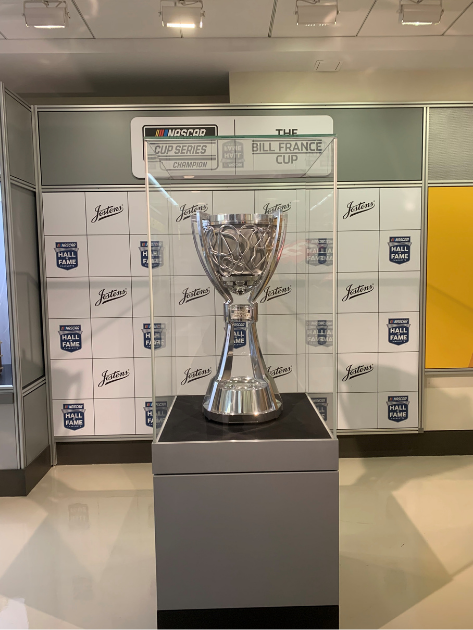 NASCAR cup series champion
Value
Sports Marketing Partnerships have changed over the last 17 years. Gone are the days of placing your logo on a shirt or having the biggest sign in the outfield. How do you create value not only in yourself but also in what you are offering to the client? The best way to create value in yourself is by being authentic and honest. Being authentic and honest will allow you to create great relationships with your partners. Another way to create value in yourself is to challenge yourself in creating solutions for clients that will help drive their objectives. To create value in a Sports Marketing Partnership you need to have certain things. First, you need to offer unique access. You are providing them with access to something they would not normally be a part of. Second, offer best in class service. Set the benchmark for world-class service and have them be a part of that. Lastly, consider what experiences you are offering to your partners. You need to create once-in-a-lifetime experiences and emotional connections that allow them to be part of something unique.
Joe Fontanetta is the Corporate Partnerships Manager for the NASCAR Hall of Fame, a division of the Charlotte Regional Visitors Authority. The Charlotte Regional Visitors Authority consists of the NASCAR Hall of Fame, Charlotte Convention Center, Charlotte Film, Visit Charlotte, Spectrum Center, and the Bojangles Entertainment Complex. Before joining the NASCAR Hall of Fame, he sold sports marketing partnerships for Robert Parker's Wine Advocate, Live Nation, Palace Sports and Entertainment, Learfield Sports, WME / IMG, Carolina Hurricanes, and the Tampa Bay Lighting. He graduated with a Bachelor of Science from the University of Tampa.